Zaterdag 10 juni - Familiefietstocht
Er zijn vier punten waar wat te beleven valt!
---

Beaulieu Abbey
With Stones and Stories, discover the finds unearthed there in 1990. Children are catapulted back into the past and personalize their own terracotta flower pot.

Castle De Ghellinck
On cozy cushions under the trees, Dirk Van der Beken takes you back to the historic fire that nearly reduced the castle to ashes with the story "The Owl" by the Brothers Grimm.

Church of Elsegem
Joachim Wannyn brings back to life with poetry and cabaret the function of the building for the inhabitants in the past.

Church of Petegem
Hilde Rogge makes the saints/images/paintings come alive by bringing their story to life in a lively way.
Paterberg & Koppenberg Vintage Ride
– Saturday 11:00

Conquer the Pater- and Koppenberg with your old steel steed! Group ride with small supplies at the top of the Paterberg. Retro Time Trail
– Saturday from 15:00

There will be a 1 kilometer time trial along the Schelde. Ambiance guaranteed!

For this race, we ask that you respect the same conditions of participation and dress code as for Sunday's ride (see "protocol").

Categories

Multispeed
Retro bicycle with gears.

Singlespeed
Cycling with 1 gear (can keep legs still).

Vaste pion/fixie
Cycling with 1 fixed gear (can't keep legs still)

Hoge bi

Family ride
– Saturday from 14:00

For the first time in the history of the Retro Tour, we are organizing a family bike ride.

This family ride leads you for 17km on a child-friendly course (flat and low traffic) along the most beautiful spots of Oudenaarde and its surroundings.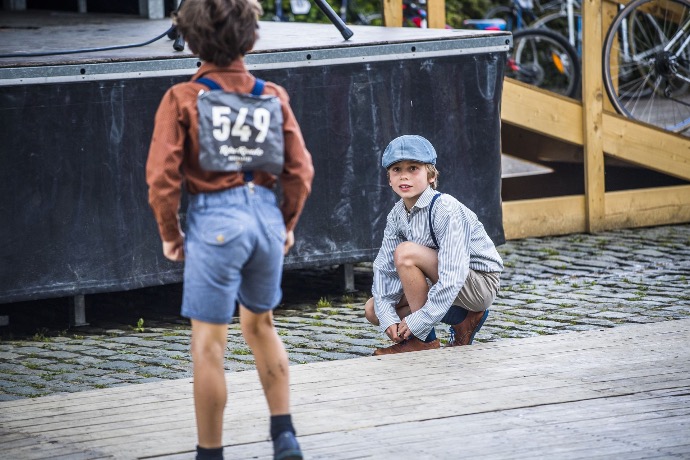 Along the way, you will be introduced to four special heritage sites where each time a professional storyteller brings the story of the site back to life. Child-sized but with a double layer for adults.

A retro outfit or bike is allowed but not required. Children wearing a retro outfit or retro accessory will receive a free ice cream.

Sunday June 11
3 courses to get your teeth into
---
120KM
– Start at 10:30

1,250 altimeters
4 provisioning
This route follows the route of the 80km but adds 40km in several loops. Needless to say, the extra loops will separate the wheat from the chaff and is only suitable for the retreaders with some serious extra 'gravy' in their legs. However, the panoramas the riders will get to see here are worth all the effort.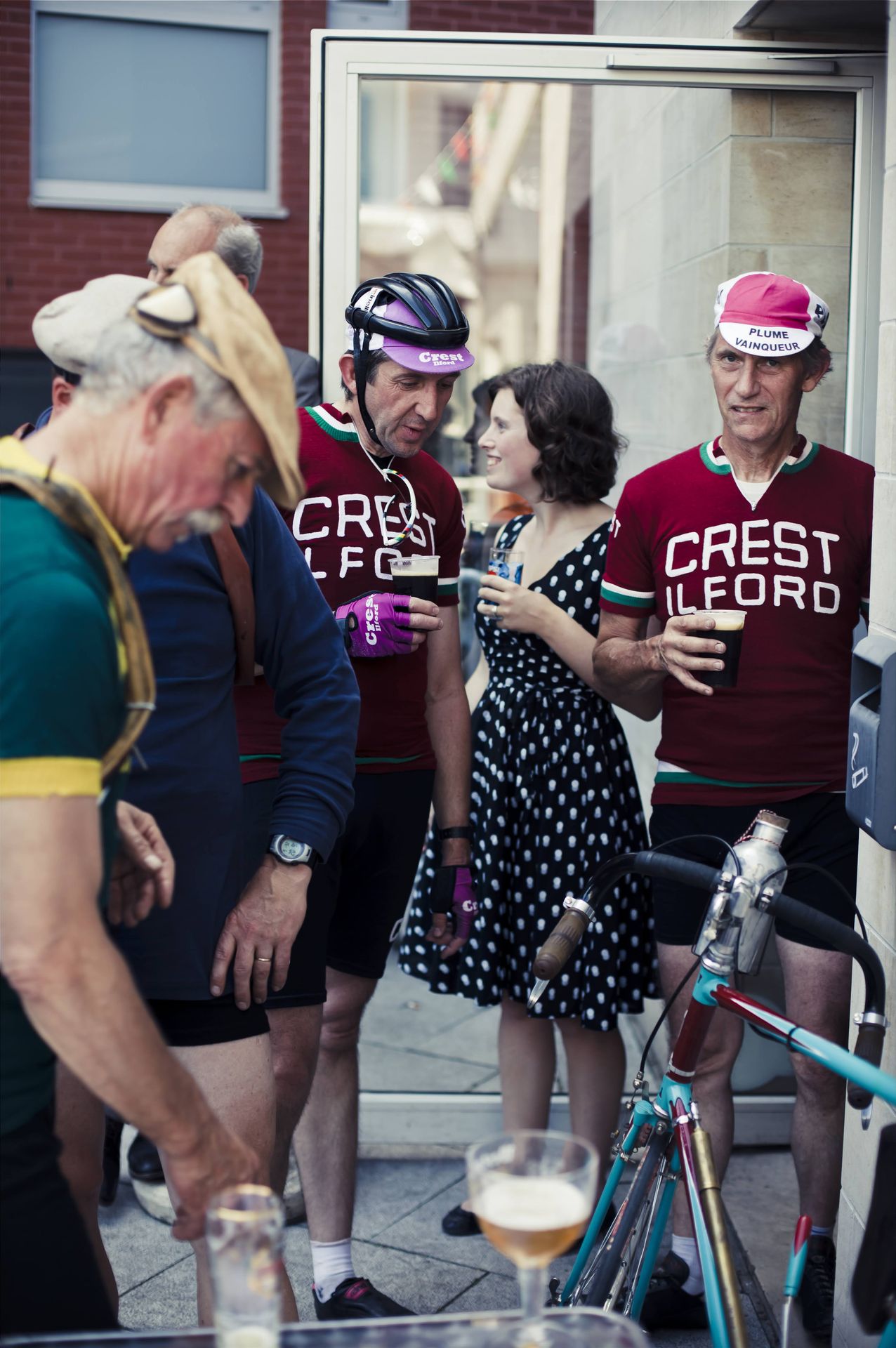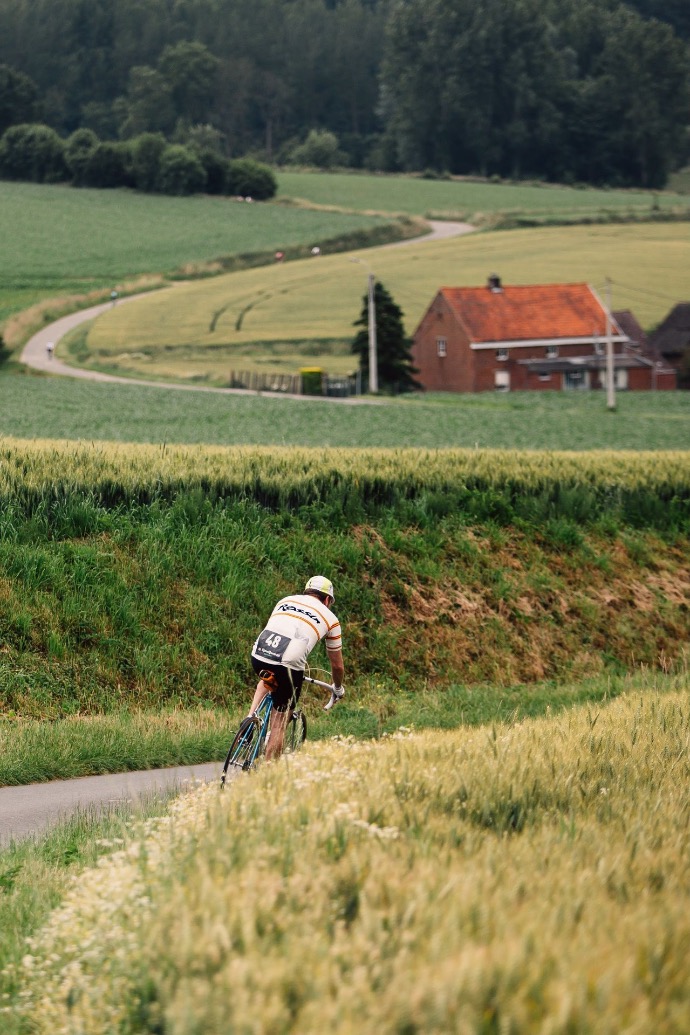 80KM
– Start at 10:30

900 altimeters
4 provisioning

For those for whom the 120km is just a little too high. Don't be put off by the altimeters, the panoramas the riders get to see here are worth all the effort....
40KM
– Start at 10:30

350 altimeters
3 provisioning

The 40km course follows a beautiful sloping course with the mythical Oude Kwaremont as the juggernaut. Some pedaling to overcome on this calf bite but the three refreshments at the most idyllic spots will give you enough energy.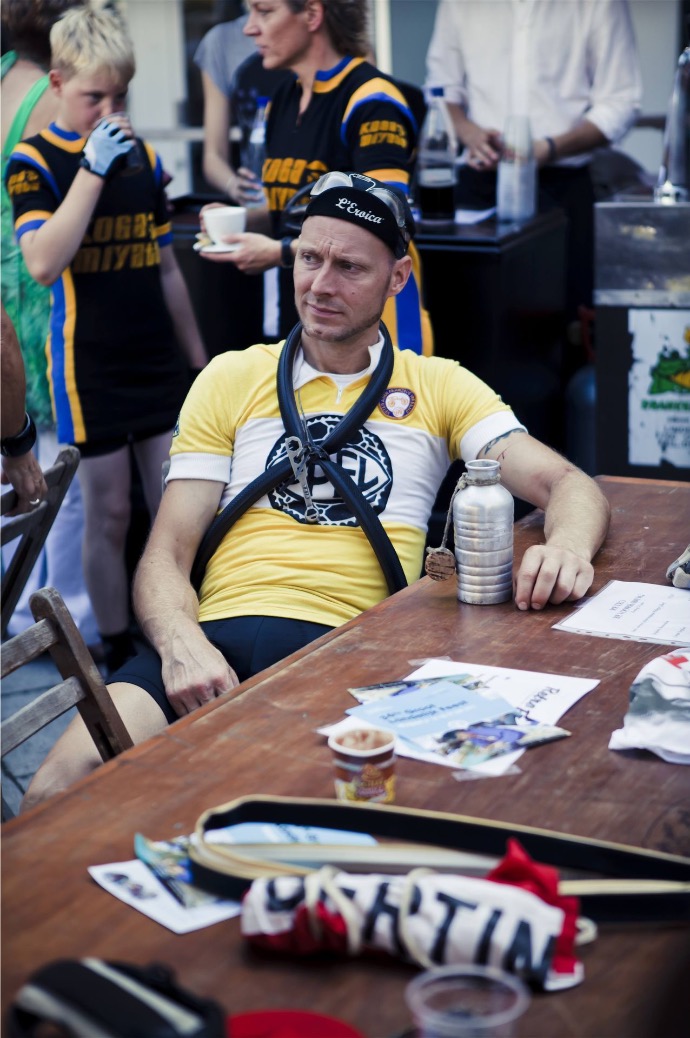 Retroronde is made possible by our partners